Recommended Best Courses For Freelancing
During these last few years of the pandemic, many businesses have realized the importance of hiring freelancers. When trying to build a source of income, many people get inspired by the idea of becoming a freelancer.
According to Google, the searches for the best courses for freelancing in Pakistan has increased by 900%, in the year 2022.
Freelancing is a challenging career for most people. It is incredibly competitive and requires advanced skills or relevant history, making freelancing extremely tough for most people to get it.
However, there is good news for people who want to pursue a career in freelancing, and there are freelancing jobs suitable for beginners without experience.
These Jobs don't require a degree, and people have most of the skills to start these freelancing jobs.
Here is the list of skills and best courses for freelancing that beginners should learn.
Social Media Manager Course
Most People are on Social Media, and businesses are doing their best to get their attention and hopefully sell them their products and services. To do that, they need to stay active on social media platforms. which is why they hire freelancers to create and post content, reply to followers, manage Facebook Groups, and answer questions.
You may also be asked to monitor performance and provide reports to assess how things are going.
If you are a social Whiz and understand how these platforms work. You can easily make decent money as a social media manager. Clients will ask you to represent their business on a desired social media platform.
Mobile App Development Course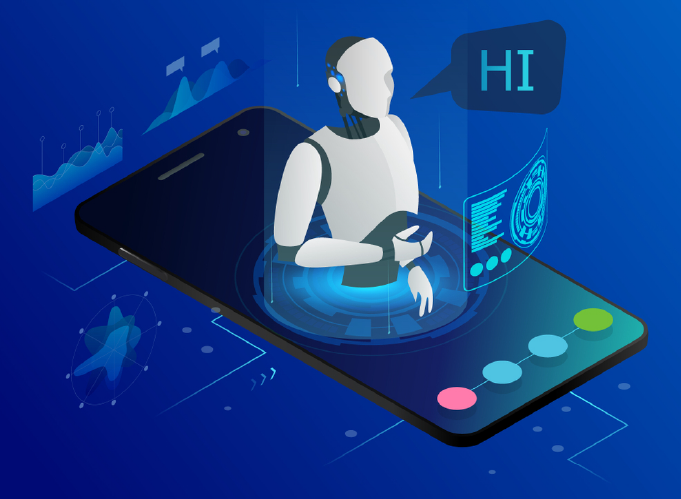 People mainly used mobile phones to make calls and send text messages. Still, when the smartphone revolution started with the 4g high-speed internet. It opened doors to a wide variety of unlimited opportunities for people and businesses.
Different businesses started to work on app development, such as the education sector made education simple by launching education apps.
The restaurant industry made food delivery simple. With just a click of a button, people can order food from restaurants and groceries from shops. Moreover, you can pay your bills online, send money and even pay anyone online from anywhere with internet access.
Hence it has encouraged many businesses to shift their focus toward the Mobile App Development industry. Creating a high demand for freelance app developers.
Companies like Apple and Google have made mobile app development more straightforward. You could easily create an app with a few training sessions with a professional tutor.
You could also publish your app on the Google store or integrate advertising with your app and start earning money. There are endless possibilities for freelance app developers.
Graphic Designing Course
With the rise in social media and digital marketing. Graphic Design is in high demand. Businesses need the skills of a graphic designer to build them a good-looking website that might make their competition jealous. They need a creative visual design for a post on their social media platforms to stand out and attract customers.
Graphic Designing is in high demand. It is an easy skill to learn because design software makes it easy to create incredible graphics.
However, you need to learn graphic design basics and master graphical design tools such as Photoshop and Illustrator. These tools can be mastered quickly and in a short time.
Content Writing Course
Marketing and communication are the essential components of any business. Every business that owns a website must create sales pages, newsletters, or blog posts to attract potential customers.
Once the company gets the customer. They need to craft a copy, emails, etc., to make the customer happy or remind them of the new arrivals,
Good communication with customers is the top priority of any business. There is a massive demand for freelance writers with good-paying jobs.
As a freelance writer, you don't need to write the next best-selling book. It also does not require significant technical experience, skill, or time.
If you like writing and don't know how to start, a freelance writing course is the best option.
Many Online Channels on YouTube that claim to offer the best courses for freelancing. But Training with a good instructor or an institute. Also a spare couple of hours of dedicated time each week, can make you a great freelance writer.
Shopify Partners Courses
Online shopping or E-commerce is gaining more popularity. The recent pandemic has pushed traditional brick-and-mortar businesses farther to the roadside.
Also, according to Statista, an online intelligence company, worldwide online sales are expected to reach 6.5 billion by 2023.
It brings good news for freelancers as more entrepreneurs' are shifting their focus to the online store. They are looking for freelancers who can build their stores visually appealing and engaging with all the suitable functionalities.
One of the top eCommerce platforms currently available is Shopify. Many entrepreneurs choose Shopify for the number of benefits it offers, such as its security, highly cost-effective, fast, and flexibility.
Shopify has a user-friendly interface, is simple to set up, and is the best Ecommerce platform for beginners.
Although you can set up and start running a Shopify site in almost no time. Entrepreneurs will encounter many obstacles down the road. Such as, hard-to-fix errors on apps provided by Shopify and dealing with more than one currency or language.
These are some of the problems most entrepreneurs face, and they might not handle these issues themselves.
But this is where Shopify web developers come in. With the right skills and training, you could easily set up and run their online store for them. There is also a good amount of money to be made.
You could also start your store later. Learning Shopify opens doors to many opportunities.
Friendly Advice
Freelancing is not a get-quick rich scheme, and it requires hard work.
Suppose you want to build a steady income and survive as a freelancer. In that case, you should choose to do work you are passionate and motivated about. It will not only make your work challenging, but you will do something new, improving your skills and knowledge.
Moreover, If you are just a beginner, you need training from professional tutors with years of experience in that field who can teach you step-by-step instructions to start freelancing in Pakistan.
There is good news for beginners. We offer Enrollers, an institute that provides freelancing courses and digital skills.
Enrollers offer practical classes to their students. They are encouraged in a live discussion which forces students to use their critical thinking to formulate opinions and arguments.
Our students also get access to the hands-on training on the latest premium paid tools, making them highly efficient and effective.
Once our students complete their courses, they are also encouraged to join our in-house internship programs, where students get exposure to live projects. It will help students to polish their skills further and provide them with work experience.
However, if some students would like to start their own freelance business. Then Enrollers offers Enrollwork. It is a co-working space with all the amenities and tools required to succeed at the lowest rate. For more information on Enrollwork, please click here.
It took Mark Zukerberg years before he earned money from Facebook.
If you are interested in freelancing in Pakistan, this is an excellent article with easy step-by-step instructions.
If you want to kick start your career in Freelancing. Enrollers offers some of the best courses for freelancing and a wide variety of techniques. Click here to enroll!