What is a Coworking Space?
Coworking space is not a novice term to many people. As we all know, remote and hybrid work are both growing rapidly. Because of this, more and more people are curious about coworking spaces. Coworking is also known as a physically collaborative shared workspace.
So, in this detailed article, we'll discuss the coworking space, how to find a good one, and which one must avoid. Its types, advantages, the types of people who can benefit from this type of place, and any other typical questions you may have, we will discuss in it.
Coworking Space
In the coworking business concept, people can work alone or with others in a shared office setting—also, the place or space where people are together or alone is known as a coworking space.
By its most basic definition, a coworking space is a place built to host employees from various organizations. These coworking spaces provide shared resources, services, and equipment in a building or area. It gives a perfect environment for small businesses.
Coworking spaces provide the same benefits as typical offices offer and some additional facilities. Because you do not have to sign a long contract in coworking spaces, flexibility is a huge advantage. If you don't like a particular coworking space, you can quickly move on and find another.
The essential services that coworking spaces always have include WiFi, printers, and usually a conference room. Some also serve tea, coffee, lunch, snacks etc.
Types of Coworking Spaces
Some organizations have requirements when selecting the best type of coworking space because various businesses have unique demands and expectations. To make this decision-making process more accessible, we will explain some coworking spaces available for your startup or business.
1. Open Workspaces
As the name implies, an open plan office is a type of office layout in which every employee works on the same floor and in the same common area. Open-plan workspaces have offered office cubicles outdated in favor of a more collaborative and stimulating work environment.
In this type of coworking, when workers want to communicate, they pick the method—face-to-face meetings, video conferences, phone calls, social media, email, messaging, etc.
2. Private Workspaces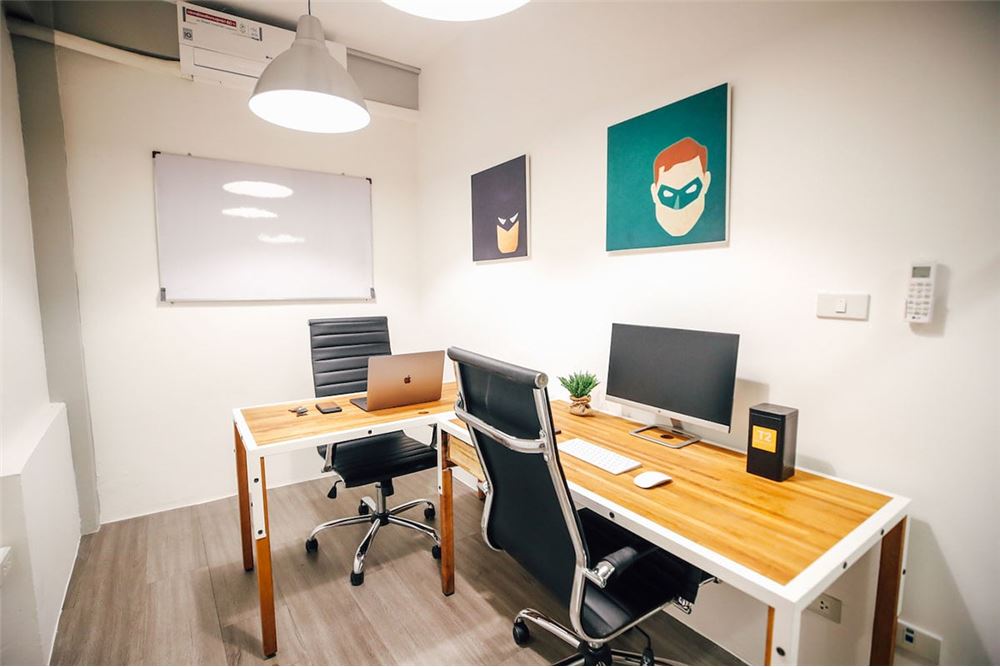 Teams of eight or more employees typically use private workspaces, but you need to know that this type is more expensive than a traditional coworking space. This kind of coworking can offer the same flexibility as coworking spaces. Additionally, it provides privacy, much like a conventional office.
Employees working in private offices are more effective and productive than those working in open offices because private offices have fewer issues. Because quiet workspaces are unaffected by outside noise. It indicates that private workspaces are more productive than other workspaces.
3. Meeting Space
So many businesses and self-employed persons choose to rent meeting space rather than commit to an office contract as we are recovering from the pandemic. A lot of companies provide excellent customer contacts for client meetings, team meetings, planning meetings, and other events. Many coworking spaces offer hourly, daily, or even weekly coworking space offers to clients.
These places have calm meeting areas where people feel free to exchange ideas and information. Additionally, they offer a welcoming and professional environment, so you can be sure to get the most work for your company out of your team and leave the best possible impression.
4. Industry-Specific
As we all know, networking with people with similar interests and life experiences is a great idea. Precisely for that reason, these specific spaces were created. Moreover, these areas are designed to fulfill the requirements of members in a particular industry. For those in the creative industries, there are coworking spaces available.
Graphic designers, visual artists, and videographers can work together under one roof. They can interact with each other and do their job. Keep In mind that these workplaces for a particular industry may provide a mix of private and open workspaces.
Advantages of Coworking Space
The following are some advantages of coworking spaces:
Increased Productivity: The productivity of coworking is increased by coworking spaces. For those who work from home, productivity has increased dramatically. They are no longer bothered by the constant household distractions that come with raising children, keeping the house clean, or having tasks to finish. Now, they are not in any trouble while performing their duties.
Flexibility: With coworking spaces, you can start negotiating much more flexible terms instead of signing a lengthy contract with the coworking space company. Even independent contractors with a tiny budget can find affordable options, which is great for startups and freelancers. Also, if you don't like the contract, you can move on.
Creativity Boost: You gain a lot of knowledge and ideas from working with other like-minded individuals and businesses, which you can use to create your upcoming major business project. Collaboration with others can help to increase your creativity.
Globally Accessible: Nowadays, you can find coworking spaces in almost all major cities worldwide. Without the added pressure of office space, this makes it simpler for businesses to access new towns, industries, and markets anywhere. You can start your business anywhere in the world with the help of these spaces.
Types of People Who Benefit from Coworking Space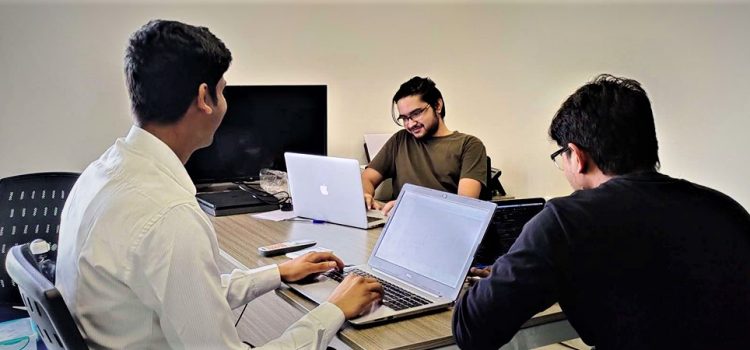 Here are some people who can benefit from coworking spaces.
Freelancers: For freelancers, coworking spaces are conducive. They can work without a need for an office, which is very beneficial for them. Since they can work anywhere, a coworking space is their best choice.
Students: Coworking spaces typically associate with freelancers, entrepreneurs, and other mobile workers, but they can also provide students with an affordable and adaptable workspace, especially for those students who want to launch their businesses. They can interact with their coworkers and learn from their knowledge and experience.
Remote workers: This is excellent for those who work remotely and don't want to connect with an on-site position. They cannot complete their work at home because of all the distractions. Coworking spaces are thus a good choice for those who work remotely but no longer want to do so from home.
FAQs
Which are the biggest challenges of working in coworking spaces?
Lack of privacy, constrained space, insufficient resources, and the failure to customize one's workspace are the primary problems of coworking spaces.
What do people want from a coworking space?
One-fourth of workers claim they experience safety and security issues at their coworking location. Clients want better security and data safety. You must solve these problems for a better experience.
What is the future of coworking spaces?
According to a recent study, there are currently 3% of coworking spaces among all office spaces. However, by 2023, the coworking space market will have expanded by more than 6%.
Conclusion
The phrase "coworking space" refers to a working arrangement in which members of several teams and businesses come together to work in a single joint area.
Coworking has spread worldwide, and coworking spaces have developed to keep up with how we work evolving.